'Astonishing' (WhatsOnStage.com). 'Breathtaking' (ThreeWeeks 2011).
'Triumphant' (BroadwayBaby.com). 'Exquisite' (Skinny).
'Stunning' (ScotsGay). 'Physical, dynamic and arresting' (The Economist).
'Outstanding' (The Public Reviews). 'Gorgeous' (A Younger Theatre).
'Infinitely Watchable' (The Independent). 'Thrilling' (Three Weeks 2012).
'Sexy' (Quotidian). 'Muscle-bound charisma' (The Telegraph).
'Begging to be seen a second time' (The Sydney Morning Herald).
'Action to the Word's horror show hits with a powerful tolchoking. O my brothers, to it we raise a glass of moloko' (Time Out Hong Kong).
The award-winning sellout hit is currently running Off-Broadway at New World Stages having met with rave reviews across the world and West End directed by ALEXANDRA SPENCER-JONES, starring JONNO DAVIES as Alex deLarge and with Lighting Design by JAMES BAGGALEY
The US ensemble of A CLOCKWORK ORANGE are Sean Patrick Higgins, Misha Osherwich, Ashley Robinson, Jimmy Brooks, Matt Doyle, Timothy Sekk, Aleksander Varadian and Brian Huynh. Jordan Bondurant is the company swing. The show is produced by Glynis Henderson Productions, Martian Entertainment and ABA Productions.
Created for Camden Proud Galleries the production was born on the London Fringe. It was subsequently showcased at The Edinburgh Festival where it was met with a sell-out and acclaimed run. The show has subsequently enjoyed a sell-out run at Soho Theatre and is currently touring world-wide, most recently playing an acclaimed run at The Park Theatre.
Get dragged into the glorious glass-edged nastiness of Manchester's underworld. A playtime of orgiastic ultraviolence and sexuality, this is the story of little Alex and his Droogs in their battle against the tedium of adolescence. An unapologetic jubilation of the human condition, Action To The Word tear their way through this physical theatre horror show retelling of Burgess' infamous literary masterpiece.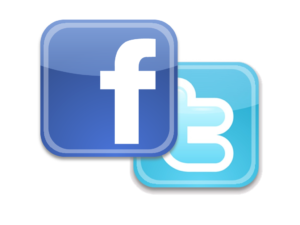 @droogie_tweets
@actiontotheword
https://www.facebook.com/AClockworkOrangeShow
To book Action To The Word's A Clockwork Orange into your theatre please contact .
To book an educational workshop centred around the show's themes contact Action To The Word at