LIMITED TICKETS ON SALE NOW HERE
Florence is a place where appearances are everything but all is not well in the Cherubini household where gluttony and lust thrive amongst us.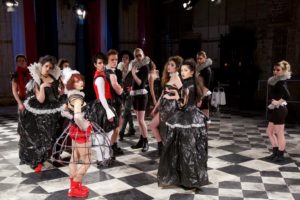 Will Hammond's new version and Alexandra Spencer-Jones' wild actor-musician adaption of Thomas Middleton's Classic Tragedy is brought to CPT in its next stage of creative development.
A co-production between the award-winning Action To The Word (A Clockwork Orange, Dracula and The Lost Boy) and LIPA (where the show was originally conceived as a Bridge project), we invite you to the Hub of the Renaissance.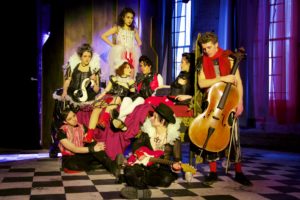 We are proud to announce that all our set and costume are sourced and made with recyclable materials.
IN ASSOCIATION WITH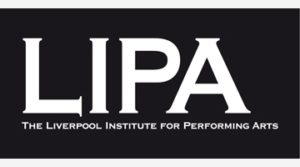 DIRECTED AND CHOREOGRAPHED by Alexandra Spencer-Jones
DESIGNED by Aileen Kelly and Sydonie Paterson
LIGHTING by Sarah Hazelgrove
CAST
THE DUKE – Matthew Bromwich
ISABELLA – Lydia Cashman
LEANTIO – Toby Falla
SLAVE – Nathan Jones
BIANCA – Robyn Lovell
INGRID, A COURTESAN – Meghan Malusek
SLAVE – Chloe McDonald
LIVIA – Jess Pritchard
ANDREA, A COURTESAN – Duncan Riches
ALESSANDRO, A COURTESAN – Stephen Smith
SLAVE – Nicolai Suphammer
FLORENTINO, THE WARD – Aleksander Varadian
HIPPOLITO – Jonah York
MARIA TRAMBUSTI – Karen Young
Stage Management – Lizzi Adams, Andreas Nielsen, Katy Lord
Sound Design – Connor McConnell
TWITTER – @womenbeware